The plumbing system in the house consists of a complicated system of pipes and fixtures that works in alignment to provide us with clean water supply, better disposal of waste, and more. The plumbing system's design is strictly regulated by the codes of building, licensed plumbers, and officially documented to ensure the right workmanship.
So, if you don't have the right tools for the plumbing jobs in your house, guts, and skills to do that job yourself correctly—hire a plumbing professional in Kansas City.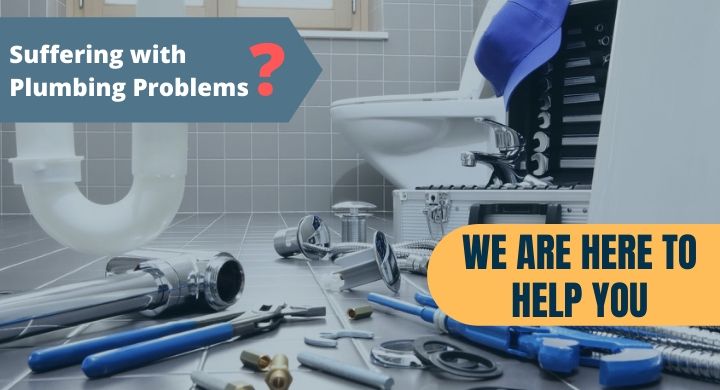 And, if you want to hire the right plumber—the one who could do his job in the proper manner, safely, and in a budget-friendly way so that your plumbing project doesn't become a financial disaster. If you manage to find the right plumber, keep his number handy in case of any emergency, it will be worth it.
So, are you wondering when to consider hiring a plumber? And, what describes a plumber as useful? Well, here, your job is to find the right one and review his skills, knowledge, and expertise.
So, while you head out to interview your potential plumber or professionals for HVAC service and maintenance contracts, try to find out whether he/she has the following requirements:
License:

The first and foremost requirement for the plumbers is to have a license. Along with the license, a good plumber should have a neat and compliant work record. With one or other formal method, you got to find formal complaints against him or his company to save yourself from the fraudulent incident. For this, visit the state's government website of your country in the USA to see a check for complaints and active licenses. Else, you can find their phone to call them straight away.

Insurance:

You may have homeowner's insurance that proffers protection to some extent; your potential plumber should have compensation for workman and liability of insurance at least $500,000 worth so that you and your plumber in any tragic event that can hurt anyone in the process.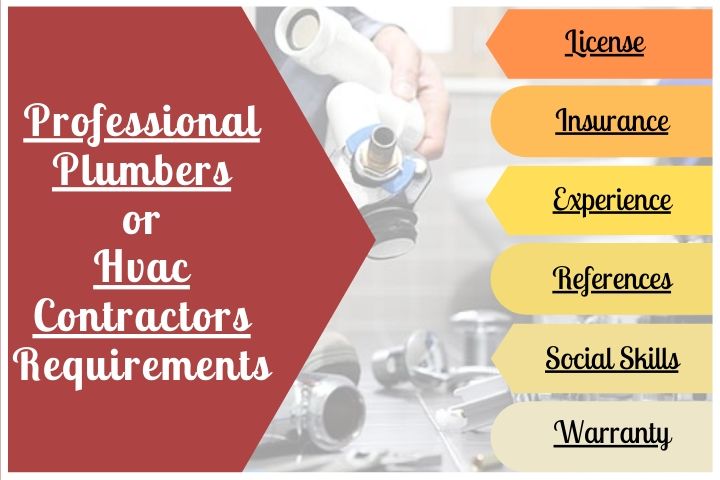 Experience:

It is one of the significant aspects to look upon while you hire a plumber or

commercial electricians in Kansas City

.

Try and find out for how long the plumber has been in business, along with the companies they are associated with. It takes many years for a plumber to acquire the required skills and knowledge in his business.

References:

Cross confirmation through reliable references of people for whom the plumber has worked earlier can be a great way to make sure that you are not going to leave your house's business in somebody's hand. Find out their phone numbers to call them and ask for the experience they have had with them.

Social Skills

: A little tricky, but one of the most important aspects to put into consideration is their social skills. It is good to have a plumber over who can understand your needs and wants with the right conversations. It gives you a hint that the plumber has good experience, skills, and expertise.

Warranty:

Work with the

plumbing professionals in Kansas City

who are ready to take a guarantee for their work and parts fixed for at least a year.
How to Find a Good Plumber
There are several ways to find out a plumber from personal or professional referrals, from newspaper ads, TV ads, online services, the Yellow page, etc. Indeed, these resources are hugely better than others
Personal Referrals:
There is no better option when you are out and about shopping for a plumber than a personal referral. The ball will be in your court if you know someone who has had done plumbing work recently with the plumber and is all satisfied with his plumbing work. You can ask for his contact information; all your problems related to hiring a trustable plumber will be alleviated right away. If you want to consider other people whom you could ask for good plumbers, then go ahead and ask remodeling contractors and real estate agents.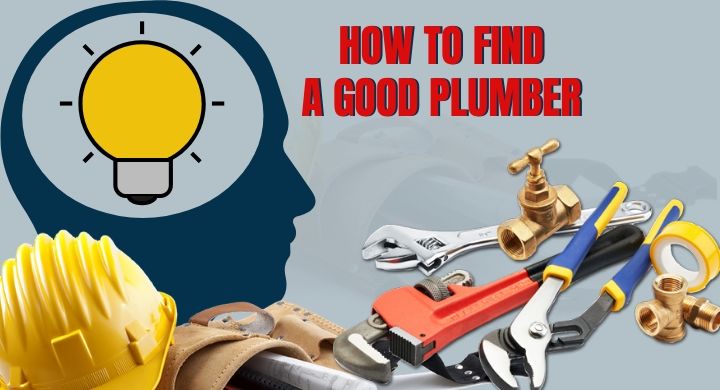 Online Referral Service:
This is a new emerging aspect that has become big business lately. Online referral services sites such as home advisor, Networx, Angie's list, and more such portals are all-aboard to offer you free access to their network of exclusive plumbing professionals in Kansas City contractors, and other service professionals. These websites either use in-house vetting or crowd-sourced reviews for having their listed professionals qualify. So, enter your zip code along with the details about your job, and in most cases, you will begin to receive calls from the experts.
Print Ads:
No matter what you prefer—whether the Yellow page or your local newspaper, print ads cannot be relied on entirely. Companies with large advertising budgets may be huge in terms of business, but their promises can't be trusted. It is also believed that businesses that do great don't require advertisement at all— their status spread by word-of-mouth, and not to mention they are swamped with clients and customers.